Team Building At Star Lake 
Team Building has many benefits for businesses. It improves productivity, increases employee motivation, encourages collaboration and builds trust and respect among employees. 
Our High Ropes course is comprised of 13 Elements that have been designed to lift your team to greater heights. This outdoor adventure challenges individuals to expand their comfort zone beyond what they thought was possible. The high ropes elements bring out amazing feats of courage, focus, and determination to all of those who accept the challenge! We believe in challenge by choice. Our goal is to bring out the best in each participant. This course will truly demonstrate that you are more capable than you ever imagined and will crush any self-limiting beliefs.
The low ropes course is designed to foster collaboration through creative problem solving, clear communication, and team work. In fact some of our activities cannot be completed without the investment of every team member. The course is intended to improve team cohesion through the use of debriefing after an activity. We challenge participants to process how the dynamics of the activity might be comparable or dissimilar to their workplace, schools, communities, teams, etc.. We encourage participants to brainstorm, set goals, and plan on how to utilize this information to become more effective in their collective communities. This is a great course to select if you would like to foster greater characteristics of Communication, Cooperation, Trust, Teamwork, Problem Solving, Success, and Leadership in your group!
The Star Lake climbing tower stands at 35 ft tall with 3 climbing walls, varying in difficulty. For those new to rock climbing, our instructors are available to teach basic climbing techniques that will help new comers develop their climbing skills. Our climbing tower will challenge individuals to use critical thinking skills in order to successfully navigate up the tower. The is a great activity for all ages!
Our team building activities are the most customizable experience. We want to develop an activity that best fits your groups preference and goals. Activities can range from Family Feud type game shows, GPS tracking hike, boat building/soap box racing, ice breaking games, team building games, and so much more.
Come and learn the basics of Archery. Our instructors will work side by side with each participants to ensure each class is safe and fun. We offer the opportunity to learn how to use a Recurve and/or Universal Compound bow depending on your personal preference. Our Archery course is open to participants of the age 10 and older. Group rental must meet 8 participant minimum per outing.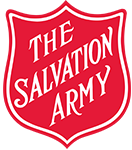 Star Lake Camp and Conference Center
268 Macopin Rd, Bloomingdale, New Jersey 07403
(973) 838-7000 | info@starlakeccc.org
Copyright © 2020